Sign up and earn V Points for every MYR1 that you spend on v-storebiz.com. Claim rebate coupons after you accumulate a certain amount of V Points or accumulate more V Points for larger rebate amounts. For every MYR1 you spend, you get 1 V Point.
Rewards Table: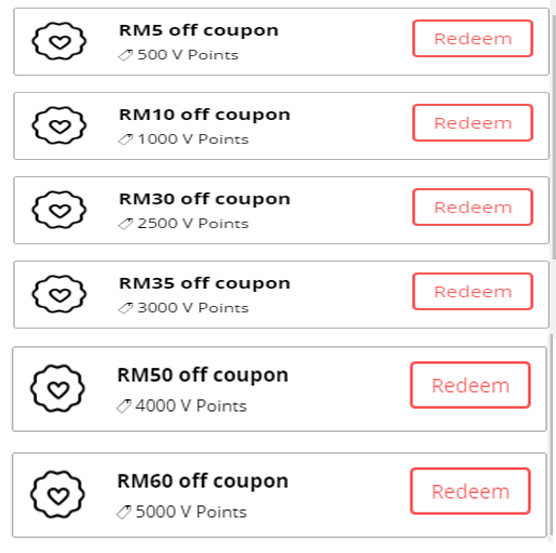 Nine ways to earn V Points:
How to Spend V Points:
Step 1: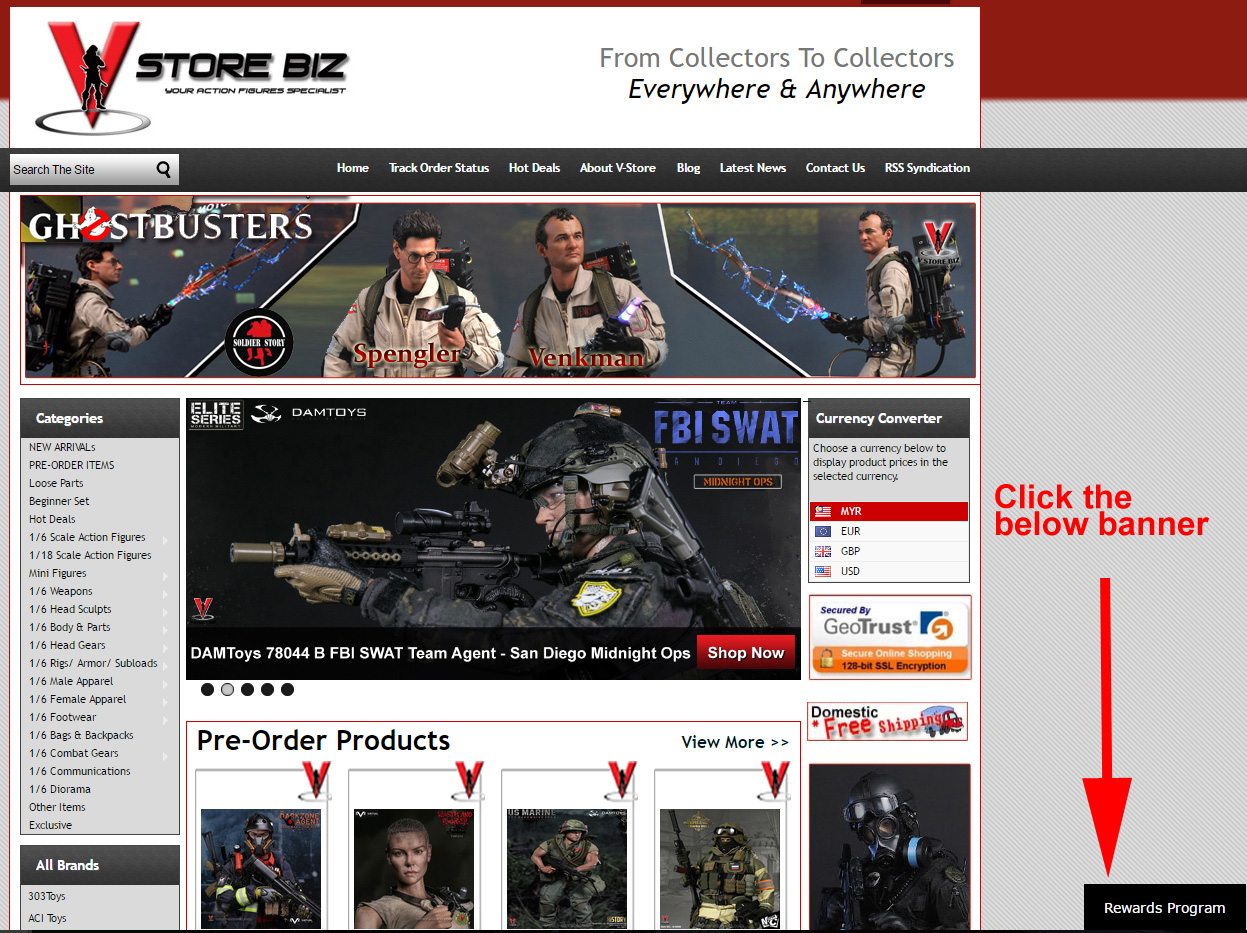 Step 2: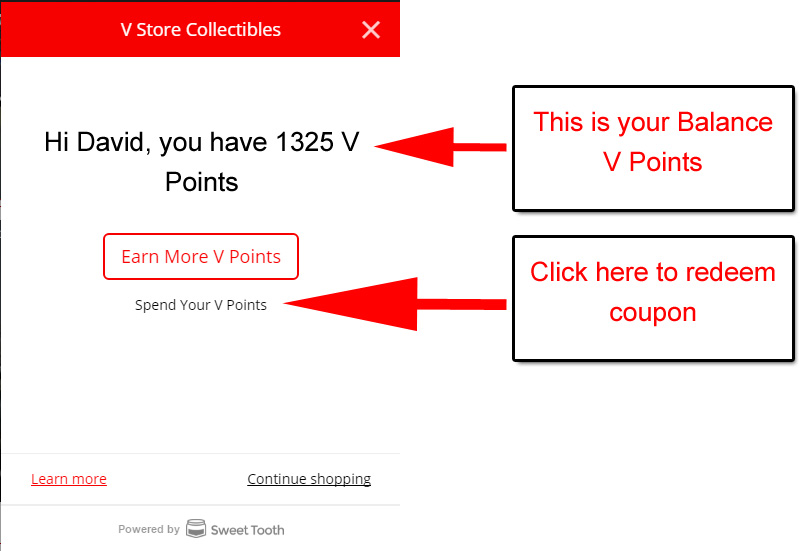 Step 3: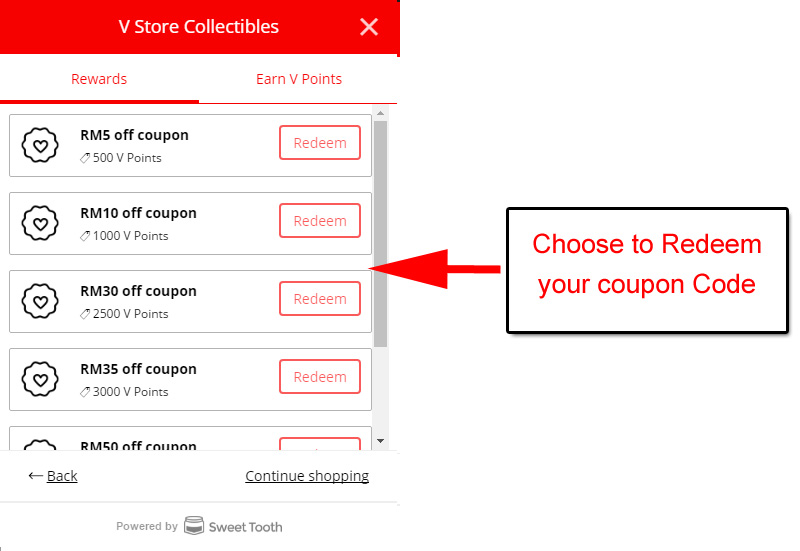 Where to enter your Coupon code:
At the Secure Checkout Page. Step 4: Order Confirmation.